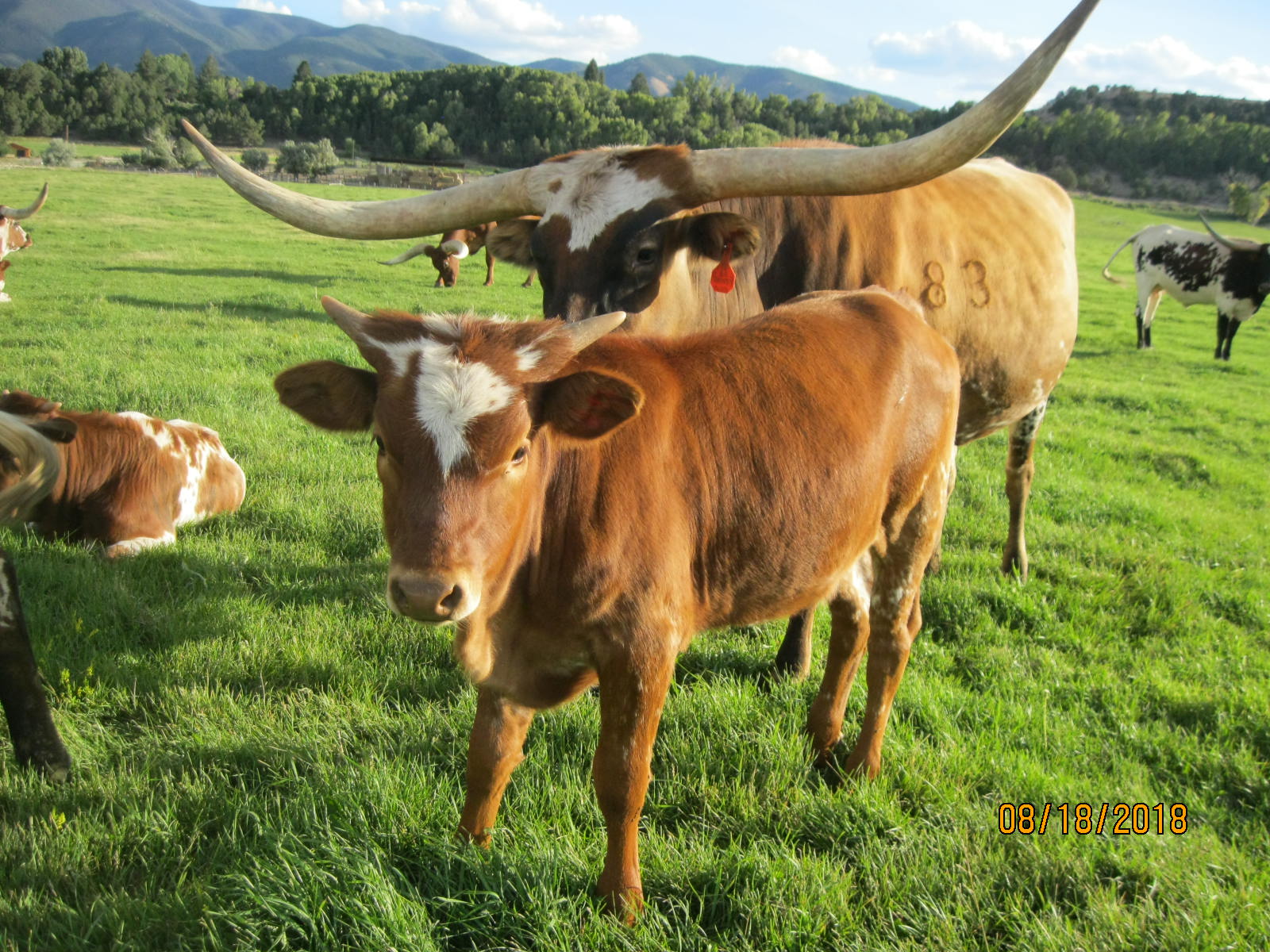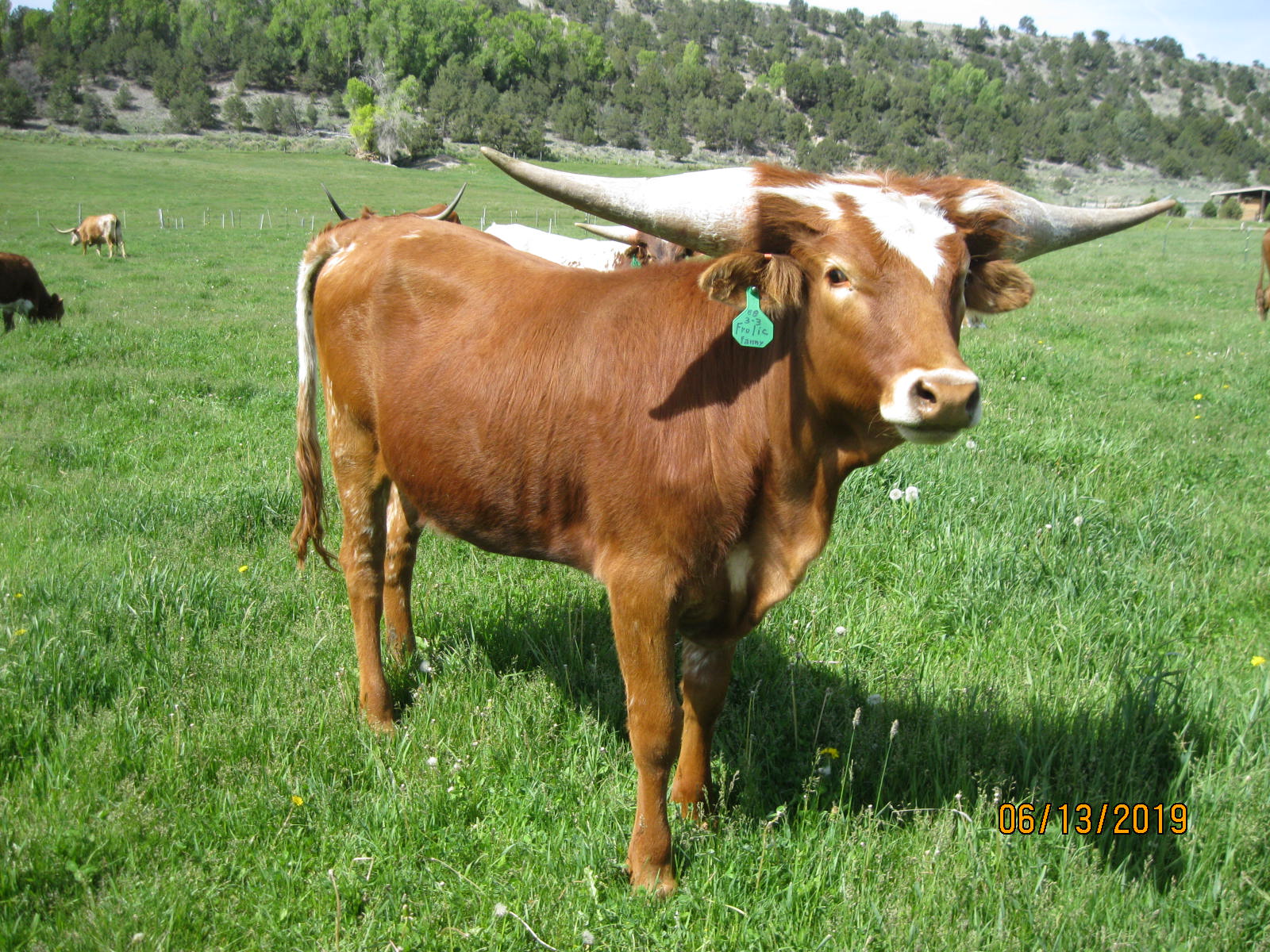 J.R. Fanny; dob=5/2/13; GrantXFlashback; Compare her to our 2012 heifers who are also by our Grant bull...esp. our Mermaid heifer. 53.25"ttt@20 months; She had a pretty heifer, Fifi, by our Chisholm Trail bull for 2015. This young (23 months old) pair is special. 59.75"ttt@25.0 months! Fanny won the large futurity class 6 at the Rocky Mt. Select Sale in Colorado Springs on Aug. 7th, 2015. 66"@31 months! 73.5"ttt @ 3.5 years old. For 2017 she has a fabulous heifer, Fanfare, by the Montana bull. 77"ttt@ less than 4 years. For '18 she has a beautiful heifer by Gambler, Frolic...really special! $4900 for Fanny only. All of our cows are bred back to Gambler for March-May '19 calves. Fanny is SOLD to Jerry and Gretchen Lotspeich of Crawford, Ne.
Hunts Demands Respect
KC Just Respect
KC Jazzmin
J.R. Grant
J.R. Premium
J.R. Garnet
J.R. Gandi 80+"ttt
J. R. Fanny
Hunts Command Respect
Hunts Demands Respect
Hunts Black Beauty
J.R. Flashback
KC Showdown
K.C. Flashdance
KC Night Flash by JR Grand Slam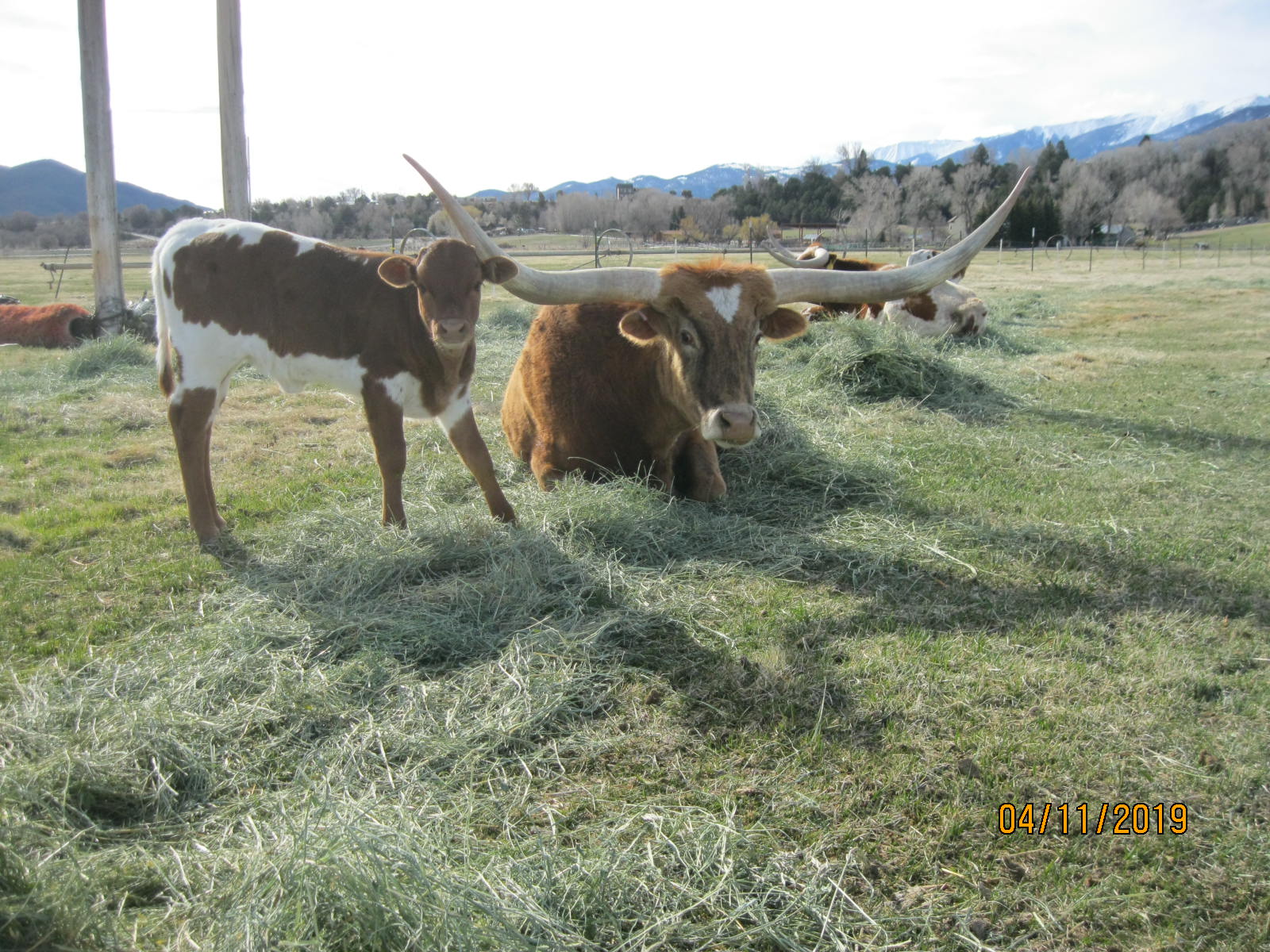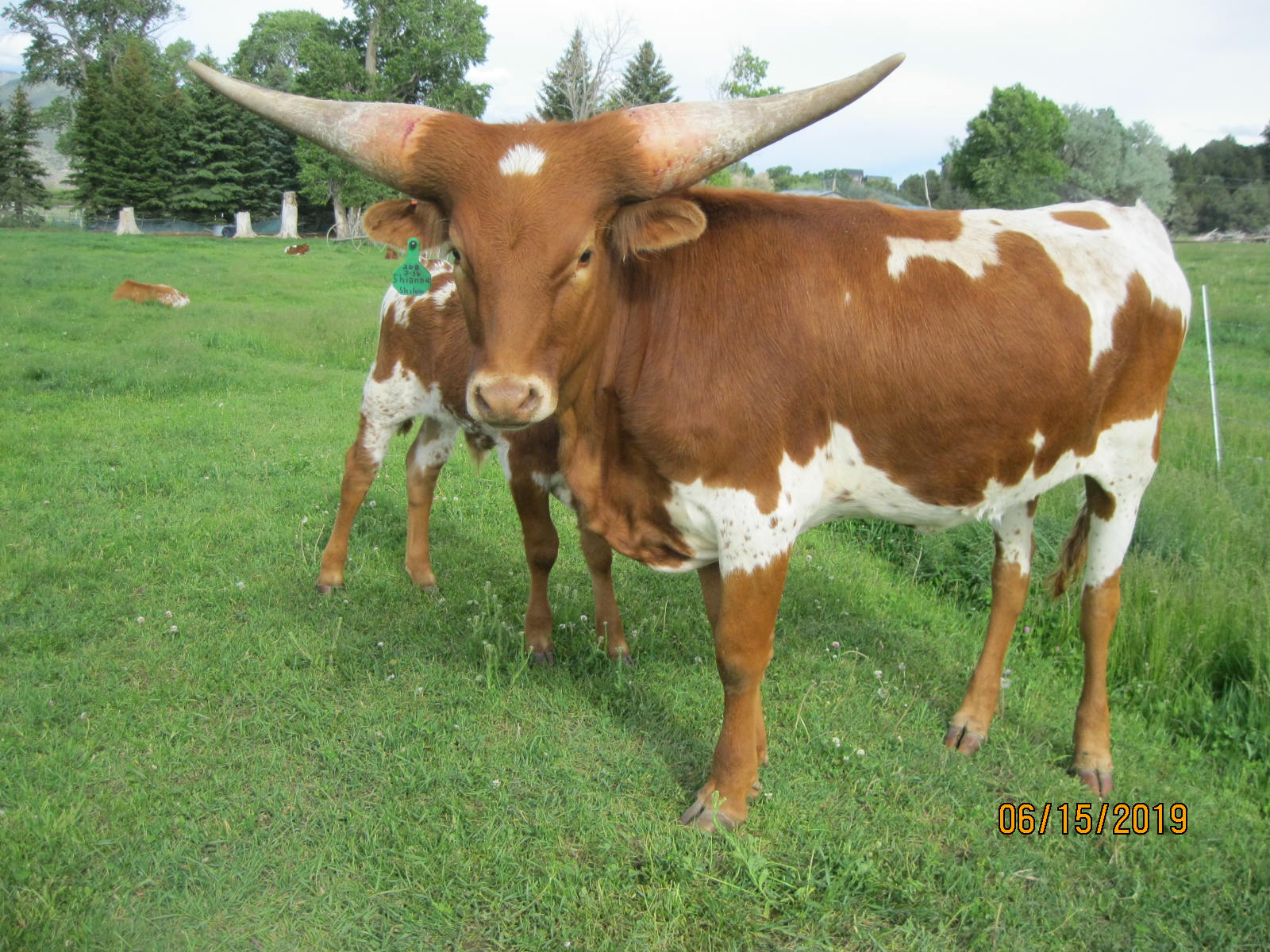 RBR Shiloh; dob=11/13/2013; Purchased from Randy and Miki Bienek of Sugar Land, Tx. She's another beautiful Gunmaker daughter. 61.5"ttt on

2/6/17...@3.25

years of age! 67"ttt@4 years old. For '18 she has a great heifer, Shianne, by the Gambler bull...pictured above. For '19 she has another great looking heifer calf. 75.5"ttt@7 years. $900 for Shiloh only.

Sold to Rick and Lisa Nance of Blessing, Tx.
Carl's Oreo by Senator Carl
PPF Gun Maker
Gunman's Fancy Ava by Gunman
RBR Shiloh
Iceman by Phenomenon
Miss Yolanda
Magic's Midnight by Dixie Magic